Kami Roberts came highly recommended by a close family friend and that reference couldn't have come at a better time. Kami taught my husband and I how to communicate effectively, something I thought was pretty much intuitive which was obviously not the case for us. We continually left his office with a better understanding of each other. After having been in a relationship for over 15 years you would think you've known all there is to know about your life partner. We couldn't have been more wrong. To put it plainly Mr. Roberts saved our marriage. We are forever grateful and wish him nothing but success. It was a pleasure working with him. - Iris
Kami Roberts helped my partner and I of 13 years realize why we fell in love. When we decided to seek counseling we felt more like roommates with children. He helped us to communicate and respect one another for our differences. Most importantly, he helped us realize that our upbringing played a huge role in who we've become today. We can't thank Mr. Roberts enough for all of his work. Words can't express how grateful we feel for all of his help.
N.M & A.C
Mr. Kami Roberts is a counselor with a heart. My experience with Mr. Roberts helped me to identify areas in my life where I had deficiencies and work (from a spiritual and life experience perspective) to make those areas stronger. He is a constant professional and works to put you on a path to being whole. My sessions not only helped me to become a stronger and better person but it also helped me to increase my spirituality and faith in God.
-Lenny
"Kami Roberts has been a great listener and is outstandingly talented at his profession. His advice over time and words of wisdom still guide choices that I make today not only through my personal life but through my family life also. Would recommend his services to any and everyone." -Alain D.
Kami Roberts is a considerate and compassionate individual. He has touched the hearts of many and has left a lasting impression on all he meets. He is a hardworking and dedicated person. -Sherri R.
Kami Roberts is a rare find—the experienced counselor that remains passionate about his work and his clients. He consistently demonstrates that rare balance between professionalism and caring. Kami is equally comfortable and effective with youth and adults as he establishes a safe and therapeutic environment in which they can grow and find answers. -Doug B.
I have worked with Kami Roberts several years. He has advocated diligently, tirelessly and expertly for families in need and at-risk teens. And his efforts have been evident by the successful lives they lead today. And in all those many years that Kami has advocated for them, I always felt that he had a special connection with his clients and that he loved them like they were apart of his own family. Even though Kami had lots of "clients" he always managed to make each person feel like they were the only one. He made the parents that attended his workshops and meetings, feel special and always managed to be able to reach them in whatever state they were in. I watched Kami run from room to room during the school day, supervising the staff and interns and providing behavioral support to the kids. I watched how he interacted with all of the kids. I watched how their faces would light up when he greeted them in the mornings. And I watched how proud they were to share with him their accomplishments. I watched how he interacted with all of the parents and how he remembered things like if their mother was sick, or if they found a new job or how their new boyfriend was working out. I watched him as he made it his business to spread himself thin to run our program and still have personal contact with EVERYONE. I listened to how the parents spoke about Kami and how their children spoke about him... and then I realized it... Everyone of them felt like they had a special connection with Kami. Everyone of them felt as if he were their dear friend or father. Everyone of them could feel the genuine love and compassion that he had for them in their time of need. Kami is a very kind,compassionate,dedicated and selfless person who has proven that he has a very special and unique ability to help others. -Joii B.
Powered by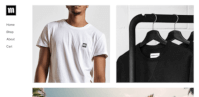 Create your own unique website with customizable templates.