Services:
Kami Roberts excels in working with families, couples, teenagers and individuals. He utilizes a variety of counseling modalities to engage his clients. These counseling modalities include: family, couples and individual counseling and are utilized to address some of the following issues:
Family Mediation
Couple Mediation
Sexual Addiction (group and individual)
Teenager struggles (group and individual)
Parenting (groups and individual)
Anxiety
Depression
Anger management (group and individual)
Spiritual confusion
Loss
Discouragement
Indecisiveness
Shame
Guilt
Fear
Abuse
Dealing with divorce
Separation from a parent
Abandonment
Forgiveness
Confusion
We also provide video counseling by Skype, FaceTime, as well as phone counseling (not covered by insurance companies).
Powered by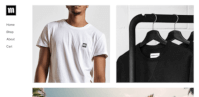 Create your own unique website with customizable templates.