Check out these alarming statistics about the influence that men have on their children:

According to Children-our investment.org, homes without fathers ultimately affect children in numerous tragic ways:

• 63% of youth suicides are from fatherless homes

• 90% of all homeless and runaway children are from fatherless homes

• 85% of all children who show behavior disorders come from fatherless homes

• 80% of rapists with anger problems come from fatherless homes

• 71% of all high school dropouts come from fatherless homes

• 75% of all adolescent patients in chemical abuse centers come from fatherless homes

• 85% of all youths in prison come from fatherless homes.

Brothers, we need you to help make productive citizens of our children. Regardless of how your children were conceived, or who they were conceived with, we have an obligation to provide for and protect our children. Protect them from the ills of society, help them avoid making bad choices and provide them with a stable environment so that they won't be prone to look for love in all the wrong places.

Regardless of what you have been told by society, your parents, spouses, girlfriends, children and the like, FATHERS ARE NEEDED. We need you to stand up and be counted. Stand up and love your children. Stand up and protect your children. These statistics don't talk about how these incidents occurred, or who is to blame, it just shows you how devastating the absence of a father is.

If you are a father desiring help in raising your children, understanding your child's needs and wanting to be a better father, call me at (718) 241-2044, Kami Roberts, LCSW-R. Visit me at

www.kindcounseling.com

12/20/2010

3 keys to making a marriage work: by Kami Roberts, LCSW-R

In my years of counseling couples and dealing with relationships as a whole, I have noticed three things that lead to a successful, long-lasting marriage:

1) Commitment

This is the foundation of marriage. Without a commitment to making your marriage work everything else goes out the window. When times are hard, and they will be at some point, we need to say to each other as lifetime partners, "I will be here no matter how hard it gets. I'm not going anywhere." Those words say, to your spouse, that you can be counted on and trusted to be there and it becomes a security blanket. It provides trust in the relationship and comfort in knowing that someone has your back through thick and thin. This is probably the number one reason that people are getting divorced today. When the going gets tough people would rather get going, as opposed to being committed to a process of figuring things out and ensuring that this lifetime commitment (as we said on our wedding day) works.

2) Communication

Without communication, it's like walking in the dark hoping not to bump into a wall or trip over the furniture in the room. As important as the other two keys are, without communication we will never know where the other person stands. A simple "Baby, what do you need me to do to make things right?", or "sweetie, as frustrating as things are, I still love you and want to make things work"; will go a long way to fixing the problems in a relationship. No communication means guessing, hoping, assuming and ultimately frustration on the part of both partners. We need to make our feelings, thoughts and desires known in a clear and mature manner.

3) Compromise

Give and take are very necessary for letting your partner know how important they are to you. As humans we are naturally selfish and want things our way. In a marriage relationship, however, compromise of one's ideals, thoughts and desires has to happen in order for it to be successful. It's little things like, sharing the remote, offering to do the dishes, changing a pamper and taking the dog for a walk when its ten degrees outside that says to your spouse; "you are important to me and even though I hate doing this, I want to make you happy." And that compromise does not stop because you've had a disagreement or an argument. It is so important to continue doing all the things that make your relationship functional (i.e. chores, picking up the kids, putting gas in the car). Spouses must not check out and shirk duties just because that is a clear indication of your lack of commitment. Compromising during those times and continuing to do what needs to be done shows that you're in it for the long haul even on the bad days.

With these three keys, relationships can be simplified despite the many complexities that arise on a daily and yearly basis. If you are having trouble in your relationship and need an objective ear, please feel free to contact me at (718)241-2044 or go to

www.kindcounseling.com

to find out more.

This is your new blog post. Click here and start typing, or drag in elements from the top bar.
Powered by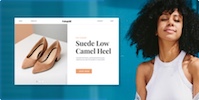 Create your own unique website with customizable templates.